Digital Intermediate
Roundabout offers a variety of options for coloring and finishing projects for theatrical, broadcast, home entertainment and streaming release. Our flexible infrastructure allows us to accommodate any format, up to 4K and beyond, and meet the demanding delivery requirements of today and tomorrow. Combining leading edge technical savvy with some of the industry's best creative talent, we offer a handcrafted approach toward theatrical and television finishing to achieve a perfect blend of artistic excellence and technical precision.
Our DI Facilities
We run multiple DCI-compliant color grading theaters at our Burbank and Santa Monica offices, all offering generous seating capacities and 7.1 surround sound. With a dedicated dark-fibre linking our infrastructure across both sites, our clients have the freedom to choose whichever location is most convenient for their production.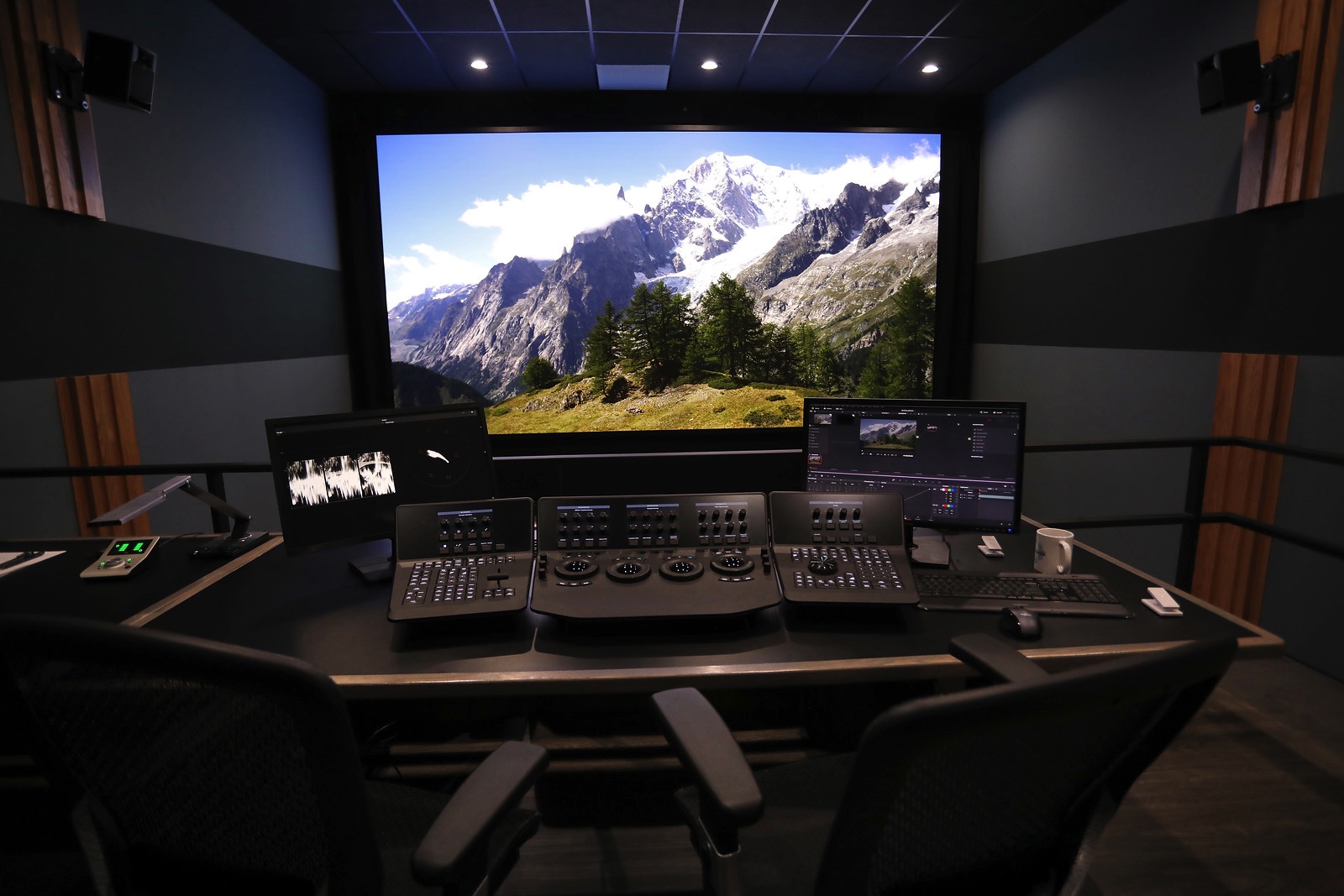 Video Mastering
When it comes to video mastering, Roundabout's color grading bays are equipped with the latest Sony reference monitors and grading systems, suitable for mastering standard and high-dynamic range video deliverables. We're able to deliver virtually any format, and offer on-site Dolby Vision mastering at 4000 nits using the Dolby Pulsar reference monitor and CMU.
Dailies
Our dailies service offers a customized workflow for any project, providing highly skilled technicians for calibrations on set and color management planning for each production. Whether you choose to process dailies, on-set, near-set in our data lab, or while in post, we offer cost effective solutions for any workflow.